Ottoky IoT kit robot: The Otto you know with the power of Tokymaker,
Internet of Things robot with hands-on programming and easy plug and play modules. For beginners and advanced levels!
Tokylabs and OttoDIY; two innovative companies in the Educational technology have partnered to bring Ottoky to life.

An all-in-one biped robot kit that interacts with Internet of Things, Augmented Reality, Artificial Intelligence, the perfect integration of hands-on robotics for your classroom/home education. Create STEM projects in no time without previous experience, including Electronics and Coding, Plug & Play.
Connect our wide variety of sensors and actuators in the most intuitive way. No need to use breakout boards, breadboards or soldering or complex connections. Fully compatible with any kind of Arduino or maker kind sensors and actuators.
Features
Simple Programming with Blockly
Robotics Kit easy to build
Servo motors
Walks & dances
Create your own emotional sounds and melodies
Potentiometer input sensor
Touch & Buttons for fast interactions
OLED Display
Neopixel RGB light
Internet of Things & Wifi
Augmented Reality
Artificial Intelligence
Building Blocks compatible
New to IoT? (Internet of Things)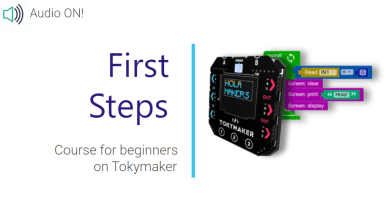 This comprehensive step by step guide with videos and audio in English or Spanish will to have you up and running in a day. Ottoky is part of the next generation of desktop companion robots, compatible with Lego blocks.
We include a FREE online course full of educational resources for you to become a Pro! or to teach, while having your new personal robot friend. Topics in the robotics course:
IoT is one of the most important industries nowadays and therefore we also include an Internet of Things course free of charge, 2 days of immersive cloud experience.
This is one of the few courses in the world that enables young students to make IoT projects with no difficulties.
Learn to code your own prototypes using the simple visual coding interface and just one finger and program it without soldering. Understand the principles of electronics connecting in the most intuitive way, a large variety of sensors and actuators.
When you are done, share it with the entire community so they can enjoy what you invented! This is the swiss army knife for students and makers.
What is Tokymaker?
"Tokymaker" is the core brain of Ottoky, a powerful board that works with a bunch of cool extra material for unleashing the inventor in you. From the ideation to the reality in a blink of eyes. It combines Online Programming and Hardware creation for beginners. Ottoky is the start but you can create a bunch of cool projects with the same board!
Tokymaker isn't just about DIY building, it is an intuitive way for young and adults to learn the fundamentals of electronics, programming, Internet of Things and solve problems creatively. It combines Online Programming and Offline Hardware creation for beginners. It works with a bunch of cool extra material for unleashing the inventor in you. Zero soldering is required.
From the ideation to the reality in a blink of eyes. It also has tons of Projects made by us in our community. Every project transforms Tokymaker into something else – a game, a hydroponics system, or watch-dog alarm. Integrated functions: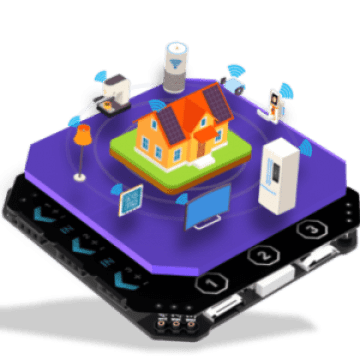 1 x Neopixel RGB(Red Green and Blue) LED
2 x Push Buttons
3 x Touch Buttons
Bluetooth (for Wireless coding and App control)
Wifi (for IoT projects and communication)
OLED Blue Screen display
5 x Analog Inputs
5 x Output (1 Amp per Output)
Ultrasound or AI camera Input Port
Protective Cover Case
Micro USB port for Power and alternative coding.
Battery port
Compatible with any Arduino sensor kit
Maker kit includes:
1 x Tokymaker microcontroller board
1 x rechargeable lithium battery
4 x 3 row male DuPont connectors 90º
4 x Mini servo SG90 9g
1 x Micro USB angled cable
1 x Potentiometer module
1 x Passive Buzzer module
1 x Mini Phillips screwdriver
1 x Motorshield
1 x Plastic Box with label print
6 x Mounting Screw M2
Builder kit includes:
It comes with all the maker kit parts above and the plastic parts ready to build:
3D printed PLA Body
3D printed PLA Lid
3D printed PLA Left Leg_A
3D printed PLA Left Leg_B
3D printed PLA Left Foot
3D printed PLA Right Leg_A
3D printed PLA Right Leg_B
3D printed PLA Right Foot
What else do I get? do you really want more?
An Amazing community ready to support you.
Complete access to robotics course tutorials, Lessons and examples.
Extra smart farm course, Chapter 1, Chapter 2 and Chapter 3.
Robot course Class 1, Class 2 , Class 3, Class 4, Class 5-6 and Class 7-8.
Bonus smart DIY lamp project.